EuroImp loses defamation lawsuit against Metro Cash & Carry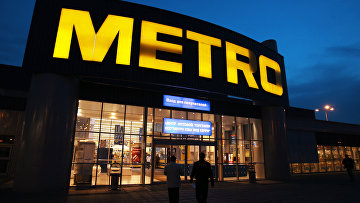 15:50 24/06/2013
MOSCOW, June 24 (RAPSI) - The Ninth Commercial Court of Appeals has upheld the lower court's decision to dismiss the defamation lawsuit filed by EuroImp against the Russian division of Metro Cash & Carry, RAPSI learned in court on Monday.
EuroImp appealed the March 12 dismissal of its defamation lawsuit against Metro Cash & Carry in the Ninth Commercial Court of Appeals.
According to EuroImp, the defendant's lawyer stated during the hearing into another dispute between the two companies that EuroImp "is, in fact, a non-practicing entity, that is, a classical patent troll that made the initial delivery and then did nothing more than generate litigious endeavors."
The defamation lawsuit was dismissed last March. The dismissal judgment said the retailer lawyer's statement was an opinion that cannot be verified by the court.
Moreover, the statement was made in the course of another trial and was considered by the court in reaching the decision at the time. The plaintiff's claim would require the court to reconsider the evidence from the previous trial.
The Ninth Commercial Court of Appeals ruled that the statement was made by Metro Cash & Carry during another litigation, and thus cannot be considered by the court as being contrary to fact or defamatory. Therefore, the court cannot oblige the defendant to refute its previous statement.
Metro Cash & Carry is a trading division of the German METRO Group, a leading global cash and carry chain. It has 57 stores in Russia.