Advertising agency sues insurer for breach of exclusivity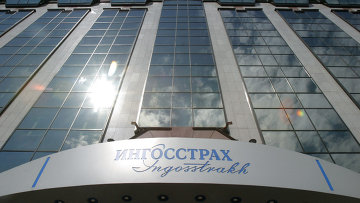 18:00 21/10/2011
MOSCOW, October 21 - RAPSI, Dmitry Shchitov. A commercial court will hear ABV Advertising Service's lawsuit against Ingostrakh and Alfa-Gifts for $268,000 in damages for breaching exclusivity rights. The hearing is set for December 8, the Russian Legal Information Agency (RAPSI) reported from the courtroom on Friday.
The court ordered both parties to prepare additional materials for the next hearing.
According to the statement of claims, the insurer Ingostrakh and ABV entered into a contract on August 29, 2009. The plaintiff undertook to deliver 8.11 million rubles ($245,850) worth of product to the defendant. The plaintiff also acknowledged the receipt of 2.54 million rubles ($81,000) as prepayment.
Pursuant to the plaintiff's agreement, ABV developed several concepts and printed materials and registered them with the Russian Authors' Society.
The plaintiff claims that the products were delivered to Ingosstrakh on August 20, 2010. However the insured evaded payment on the next 30 percent of the price and instead requested that ABV terminate the contract and then refund the prepayment.
The plaintiff alleges that having obtained the designs the insurer unilaterally dissolved the contract and ordered Alfa-Gifts to produce personal organizers and planners bearing the Ingosstrakh logo using the plaintiff's design, i.e. unlawfully used the intellectual property.