Attorneys may have recording devices during meetings with clients in prison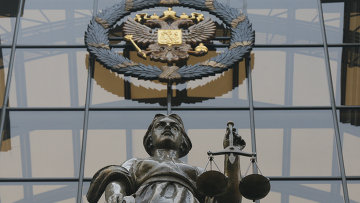 14:59 07/02/2012
MOSCOW, February 7 - RAPSI. The Supreme Court has allowed attorneys to bring cameras and voice recorders to meetings with their clients in prison, attorney Valery Shukhardin told the Russian Legal Information Agency (RAPSI/rapsnews.com) on Tuesday.
The court has partially found invalid several items of a Justice Ministry order establishing the internal code of conduct in correctional facilities.
The ministry's representatives said the ban against bringing voice recorders to correctional facilities is stipulated by safety rules, as penal institutions are secure facilities.
Additionally, they maintained that attorneys will be able to record information from their clients using voice recorders, which could then be given to the prisoners' accomplices on the outside.
A Prosecutor General's Office employee supported the ministry's position. The ministry's employees asked to satisfy the application.
The attorney noted that limitations against bringing voice recorders to prisons are groundless.
On Tuesday, the court announced the operative part of the decision. As soon as the full version is available, the parties will be able to appeal the decision.