Shipyard's shares transfer to Central Bank confirmed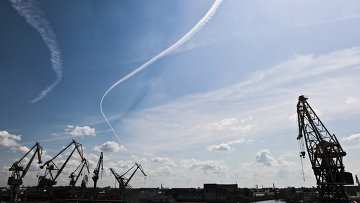 16:15 20/02/2012
MOSCOW, February 20 - RAPSI. A commercial court validated the transfer of an 88.32-percent stake in Baltiysky Zavod to the Central Bank's trust management, the court told the Russian Legal Information Agency (RAPSI/rapsinews.com) on Monday.
The stake was pledged under credit granted to Mezhprombank.
Baltiysky Zavod builds icebreakers, naval and large-capacity cargo ships. It also manufactures engineering products and energy equipment and supplies nonferrous and core-mold castings.
In summer 2010, the Central Bank made the unprecedented decision to extend the International Industrial Bank's (Mezhprombank) debt repayment term for six months until January 1, 2011. The bank is controlled by former Senator Sergei Pugachev.
The bank also pledged the shipbuilding assets of Pugachev's United Industrial Corporation under their nominal value. The Central Bank then submitted lawsuits on levying execution on the pledged shares.
In late December, the lawsuit satisfied the Central Bank's lawsuit and levied execution on 88.32 percent of the shares (971,524 shares) pledged under a July 15, 2010 contract to secure Mezhprombank loans. The court set the initial per share price at 220 rubles ($7.34) for the bidding.
The decision has not yet come into effect. The shareholders' appeal will be heard on February 22.
A bankruptcy procedure has been initiated at the shipyard. The obligations to execute the current contracts were assigned to Baltiysky Zavod Sudostroeniye.