LUKOIL unlikely to file civil lawsuit in high-profile car crash case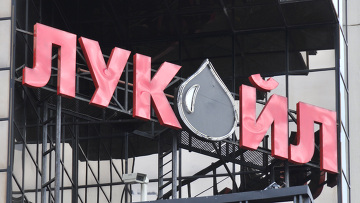 17:32 04/05/2012
MOSCOW, May 4 - RAPSI. LUKOIL oil company is not expected to lodge a civil lawsuit over the case of a high-profile car accident in Moscow involving one of its vice presidents, the company's lawyer Gari Mirzoyan told the Russian Legal Information Agency (RAPSI/rapsinews.com) on Friday.
Renowned doctors Vera Sidelnikova and Olga Alexandrina were killed in the crash.
Investigators charged the late Alexandrina with violating traffic regulations on April 27, 2012. The car accident involving a LUKOIL vice president's Мercedes S500, occurred on February 25, 2010. Sidelnikova and Alexandrina died, while LUKOIL VP Anatoly Barkov received only minor injuries.
The crash sparked a public outrage as many believed the LUKOIL top manager was responsible for the accident.
However, investigators concluded that Alexandrina caused the crash and then closed the case due to her death. The doctors' relatives challenged the ruling in the Constitutional Court. The court ruled that convicting a deceased person runs counter to the presumption of innocence and his relatives are therefore entitled to request his rehabilitation and the further investigation of the case. The Supreme Court also ruled that it is illegal to close such a case.