ECHR to hear activist's complaint about prison conditions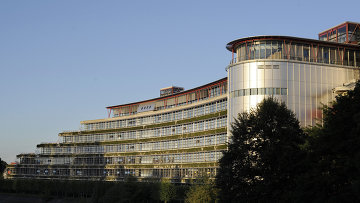 16:18 14/05/2012
MOSCOW, May 14 - RAPSI. The European Court of Human Rights has accepted a complaint filed by an Other Russia activist Taisia Osipova, who has been charged with selling narcotics, the Public Verdict foundation told the Russian Legal Information Agency (RAPSI) on Monday. Taisia Osipova has complained about the allegedly inhumane prison conditions at the Smolensk pretrial detention center.
On December 29, 2011 a Smolensk court sentenced Osipova to 10 years in prison for selling narcotics. Her supporters held several demonstrations in Moscow and St. Petersburg.
Osipova appealed the judgment and the Smolensk Regional Court remanded the case for review in February. The case's second round began on March 13. Osipova specifically complained about a lack of medical aid despite her having diabetes. She also complained about having restricted access to her defense attorney.
Osipova is a member of the Other Russia party and the wife of its executive committee member. She was arrested in November 2010.
The Interior Ministry reported earlier that law enforcement officers bought nearly four grams of cocaine from Osipova during a special operation and later found nine grams of narcotics at her house. Opposition activists believe she was arrested due to her husband's political actions.
The Interior Ministry stated last summer that Osipova's arrest has nothing to do with politics.
Osipova is on the political prisoners list, which was submitted by the opposition to Presidential Human Rights Council head Mikhail Fedotov.