Superjet-100 crash victims' relatives to sue aircraft manufacturer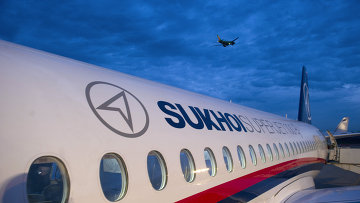 10:25 18/05/2012
MOSCOW, May 18 - RAPSI. Relatives of Indonesian victims of the Sukhoi Superjet-100 (SSJ) air crash intend to sue the Russian aircraft company for several million dollars, Izvestia daily reports on Friday.
The SuperJet-100 crashed on May 9 during a promo flight. The aircraft carried passengers from five countries, including eight Russians when it crashed on Mount Salak at a height of 5,200 feet.
According to reports from Indonesia, the ill-fated plane was a test version and therefore should not have taken passengers on board. This opinion is also shared by Russian experts. Several Indonesian families have already engaged lawyers for advice.
Meanwhile, the Sukhoi aircraft corporation says that the jet's flight in Indonesia conformed with Russian regulations and there were no unauthorized passengers on board.
The SSJ aircraft carried 45 people: 8 Russians, 35 Indonesians, 1 Italian and 1 Frenchman. The crew and all the passengers died in the crash.
The search and rescue operation cost Russia 30 million rubles ($970,000).
The victims' families will shortly be receiving monetary compensation: $4,500 from the Indonesian government and $50,000 from Sukhoi per family.
The Russian Investigative Committee's spokesman, Vladimir Markin, has stated that Indonesia had started criminal proceedings over the air crash.