US court orders government to foot the bill for prisoner sex-change operation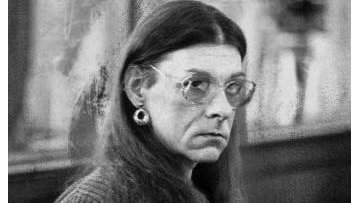 17:56 06/09/2012
MOSCOW, September 6 - RAPSI, Ingrid Burke. The Massachusetts Department of Corrections (DOC) was ordered by a federal judge Tuesday to promptly provide convicted murderer Michelle Kosilek with sexual-reassignment surgery. US District Judge Mark L. Wolf reasoned that the transsexual prisoner suffers from a severe gender identity disorder, and thus that his* right to undergo a sex-change operation is protected by the 8th Amendment of the US Constitution.
Acknowledging concerns voiced by public officials and media outlets about the use of taxpayer dollars to fund the operation, Judge Wolf explained that while "security is a legitimate consideration for Eighth Amendment purposes. A concern about political or public criticism for discharging a constitutional duty is not."
Kosilek's crime
Kosilek was convicted in 1992 for the murder of his wife Cheryl McCaul. He had met McCaul while undergoing treatment in a drug rehabilitation facility. As Judge Wolf explains, "McCaul told Kosilek that his transsexualism would be cured by 'a good woman,' and married him." Kosilek murdered McCaul in 1990 after she lashed out on Kosilek upon discovering that he had dressed up in her clothing.
Kosilek's mental illness
While awaiting his trial, Kosilek attempted suicide twice, including once while on antidepressant medication. He attempted self-castration as well.
After he was convicted and transferred to a medium-security prison, Kosilek began to live like a woman wherever the possibility presented itself. Toward this end, he grew his hair long and took to painting his fingernails. He legally changed his name from "Robert" to "Michelle" as well.
Judge Wolf emphasized the importance of taking Kosilek's gender identity disorder seriously as a major mental illness widely recognized as such by the medical community and the judiciary alike. Affirming that Kosilek is a transsexual, Judge Wolf described the plaintiff as "a man who truly believes that he is a female cruelly trapped in a male body." The judge then pointed to the pre-trial suicide and castration attempts to illustrate the severity of Kosilek's particular mental illness.
The 8th Amendment
The 8th Amendment of the US Constitution reads in full: "Excessive bail shall not be required, nor excessive fines imposed, nor cruel and unusual punishments inflicted." As is always the case with US Constitutional law, this fairly bare-bones text lends itself to broad interpretation. As the text aims essentially at the prohibition of cruel and unusual punishment, Judge Wolf's opinion centers largely on the theory that the wanton infliction of pain violates a prisoner's 8th Amendment rights. The infliction of pain is considered "wanton" if carried out by prison officials either with intent or deliberate indifference.
In order to prove an 8th amendment rights violation, a prisoner must establish two elements: the denial of adequate medical treatment and the fact that this denial was rooted in intent or deliberate indifference. To prove deliberate indifference, the prisoner must establish both the existence of a serious medical need which—if not adequately treated—would pose a substantial risk of serious harm, and the fact that relevant officials are aware of such risk.
In order for a court to impose an injunction under the 8th Amendment, it must be established that the violation at issue will likely continue in the future. Any injunction imposed must be narrowly tailored so as not to unnecessarily impinge on the authority of relevant officials.
Judge Wolf's 8th Amendment analysis
Judge Wolf established that Kosilek's 8th Amendment rights have been violated based on the following findings: "Kosilek has a serious medical need; Sex reassignment surgery is the only adequate treatment for Kosilek's serious medical need; Kosilek has satisfied the subjective prong of the deliberate indifference test; the defendant's stated security concerns…. do not justify denying Kosilek sex reassignment surgery; [and] the defendant's deliberate indifference will continue."
The judge recognized Kosilek's gender identity disorder as a serious medical need. Citing a set of standards of care commonly used to assess gender identity disorders, he explained that in certain cases sex reassignment surgery is medically necessary, and "[a]s the DOC doctors responsible for treating Kosilek and the experts who testified on Kosilek's behalf credibly concluded, sex reassignment surgery is the only adequate treatment for Kosilek's serious medical need." Kosilek's suicide and castration attempts demonstrate the serious risks posed by his illness given a lack of adequate treatment.
Judge Wolf reasoned that Kosilek had successfully proven that the DOC Commissioner knew of these serious risks. Still, she remained "determined not to be the first prison official to provide an inmate sex reassignment surgery. Indeed, she testified that she would retire rather than obey an order from the Supreme Court to do so."
In answer to the DOC Commissioner's assertion that a sex-change operation would create insurmountable security risks, Judge Wolf retorted, "Kosilek has proven…. that the Commissioner's purported security concerns are a pretext to mask the real reason for the decision to deny him sex reassignment surgery – a fear of controversy, criticism, ridicule, and scorn." While the judge acknowledged the discontent expressed by public officials and media outlets with the use of taxpayer dollars to fund Kosilek's surgery, he held such concerns insufficient to justify a constitutional rights violation.
Based on all of these points and his understanding that the violations would continue without injunctive relief, Judge Wolf ordered: "Defendant shall take forthwith all of the actions reasonably necessary to provide Kosilek sex reassignment surgery as promptly as possible."
*RAPSI has adopted the use of masculine pronouns to refer to the plaintiff in keeping with Judge Wolf's decision to do so in the text of his opinion