Members of alleged Russian spy ring plead not guilty in US court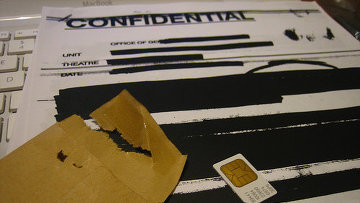 10:52 05/10/2012
NEW YORK, October 5 - RAPSI. The four Russian nationals arrested in the United States on suspicion of illegally exporting hi-tech components for the Russian military have not admitted to the crime, their defense attorney Alexey Tarasov told RIA Novosti.
"None of the four Russian have admitted their guilt. The charges against them were announced at the arraignment on Thursday," Tarasov said.
Of the eight individuals arrested in the case, four are Russians: Alexander Fishenko, Alexander Posobilov, Victoria Klebanova and Anastasia Dyatlova.
Federal prosecutors in New York reported earlier that eleven members of an alleged secret Russian military procurement network were charged in the United States with illegally shipping sophisticated microelectronics to Russian military and intelligence agencies.
The US Federal Bureau of Investigation (FBI) arrested the alleged ringleader, 46-year-old Alexander Fishenko, and seven others between Tuesday night and Wednesday morning. They also executed search warrants at seven residences and business locations and seized assets from five bank accounts. The US Department of Justice says it believes three other suspects, who remain at-large, are back in Russia.
The charges read that Fishenko had been running an elaborate scheme since 2008 which tricked US customs agents into believing that his company - Houston-based Arc Electronics, Inc. - was manufacturing and shipping routine products to Russia. Instead, according to the charges, the suspects were providing the Russian military with "controlled, sensitive technologies" that could be used for radar and surveillance systems, weapons guidance systems or detonation triggers.
On Friday the court is expected to rule on the transfer of the case to New York at the prosecutors' request and also on releasing the suspects on bail or placing them under house arrest, Tarasov says.
He currently represents Dyatlova, but has said that he is ready to represent some of the other defendants as well, if the prosecutors have no objection.
As yet, there has been no final decision as to who will represent the other Russians. Tarasov has already met with all four and says they keeping calm about the situation.