U.S. court continues hearing "export case"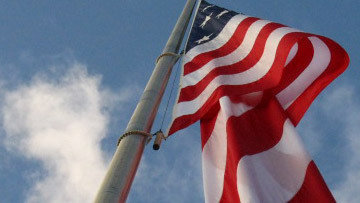 10:42 09/10/2012
HOUSTON, October 9 - RAPSI. On Tuesday, the Houston federal court will continue to review the motions filed by the Russian individuals accused of illegally exporting dual-purpose electronics to Russia, their defense attorneys and the Russian consulate told RIA Novosti.
The court will hear the positions of the prosecution and the defense regarding keeping Russian national Anastasia Dyatlova in custody. She is represented by Alexei Tarasov, who is requesting bail for her.
The hearing of the motions began on Friday. The judge ruled to leave Russian Alexander Posobilov behind bars for the entire duration of the trial. Svetalina Zagon, who is not a Russian citizen, will be released on $250,000 bail.
The suspects in the case include four Russians: Alexander Fishenko, Alexander Posobilov Victoria Klebanova (also a US. citizen) and Dyatlova.
The U.S. Attorney's Office in Brooklyn laid charges last week against 11 suspects charged with illegally exporting high-tech electronics subject to strict government control. Eight of them are currently being kept under arrest in Texas. Prosecutors believe that three of the suspects are now in Russia. The Russians have not admitted to the offence.