Canadian naval officer admits to espionage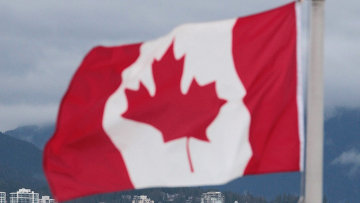 10:40 11/10/2012
MOSCOW, October 11 - RAPSI. A Canadian naval officer arrested on suspicion of espionage pleaded guilty on Wednesday to charges of selling secret information to a foreign country, according to CBC TV channel.
Sub-Lieutenant Jeffrey Paul Delisle was arrested early this year. He was serving at a Canadian naval intelligence hub in Halifax. The charges against the 41-year-old intelligence officer were brought under the information security law adopted in December 2001 after the 9/11 terrorist attacks in the United States.
CBC reports that Delisle admitted to the crime via his attorney during a preliminary hearing of his case. The judge has ruled that most of the hearings will be held behind closed doors.
Delisle's sentencing is expected on January 10 or 11 next year.
According to Canadian media, Russia is thought to be the likely purchaser of the secrets Delisle supplied. Four Russian diplomats were reported to have been expelled from the Canada four days after Delisle's arrest.
The Russian Foreign Ministry has refuted the allegations and said that the diplomats left Canada because their secondment had come to an end.