Russians arrested in US export case forced to enter into plea bargain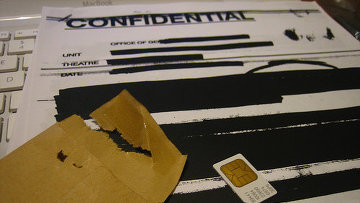 12:49 22/10/2012
MOSCOW, October 22 - RAPSI. Russian citizens arrested in the United States on suspicion of illegally exporting microelectronics are being forced to enter into a plea bargain, otherwise they could face inordinate prison terms, said Deputy Foreign Minister Sergei Ryabkov.
"The Houston court refused to release them on bail and did not even release the women - Viktoria Klebanova and Anastasia Dyatlova - who had to sleep on the floor because the cells were overcrowded. It seems that they are holding them in captivity, while there is no substantial evidence against them, in order to put them under psychological pressure and have them agree to the plea bargain, since otherwise they could face inordinate prison terms," he said.
The Russian Foreign Ministry demanded that the United States stop putting the arrested Russians citizens under psychological pressure and pushing them to plead guilty.
Federal prosecutors in New York reported earlier that 11 members of an alleged secret Russian military procurement network have been charged with illegally shipping sophisticated microelectronics to Russia's military and intelligence agencies.
The FBI arrested the alleged ringleader, 46-year-old Alexander Fishenko, and seven others on October 3-4. They also executed search warrants at seven residences and business locations and seized assets from five bank accounts. The Department of Justice has stated that it believes three other suspects remain at-large and have already returned to Russia.
The charges read that Fishenko has run an elaborate scheme since 2008 which tricked customs agents into believing that his company - the Houston-based Arc Electronics, Inc. - manufactured and shipped routine products to Russia. Instead, the suspects provided Russia with "controlled, sensitive technologies" which can be used for radar and surveillance systems, weapons guidance systems, and detonation triggers.
Four of the eight individuals under arrest, including Fishenko, Alexander Posobilov, Victoria Klebanova and Anastasia Dyatlova hold both US and Russian passports. The Russian Foreign Ministry has recognized them as Russian citizens and has promised to support them. Ukraine-born U.S. citizen Svetalina Zagon and Azerbajan immigrant Lyudmila Bagdikyan have been released on their own recognizance.
Previously, an attorney for the Russians said that Brooklyn Prosecutor's Office had proposed giving them minimal prison terms if they admit their guilt without delay. The prosecutors have suggested a term of 121-151 months in prison (10 to 12 years) for Fishenko, 108-135 months (9 to 11 years) for Posobilov and 78 to 97 months (6 and a half to 8 years) for Klebanova. If they do not plead guilty and the jury court finds them guilty they could be sentenced to life imprisonment.