Charges laid in US "hi-tech export case"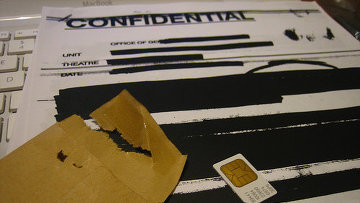 13:44 23/10/2012
NEW-YORK, October 22 - RAPSI, Larisa Sayenko. Russian citizen Viktoria Klebanova, arrested in the United States in regard to the export case, was charged with illegally exporting hi-tech electronic devices to Russia on Monday.
A RIA Novosti correspondent reported from the United States District Court for the Eastern District of New York that Klebanova is pleading not guilty.
Arc Electronics head Alexander Fishenko, Anastasia Dyatlova and Azerbaijan citizen Sevin Tagiyeva, who are also involved in the case, were also taken to the court, however the charges against them were not going be announced until several hours later because suspects requested pro bono lawyers.
Alexander Posobilov, the fourth Russian citizen arrested as part of the case, has still not been transferred from Houston to New-York.
"Judge Sterling Johnson considers the case complicated. This means that the entire process, right up until the announcement of the sentence, will take up to two years," Arkady Bukh, Klebanovas attorney, told journalists.
Federal prosecutors in New York reported earlier that 11 members of an alleged secret Russian military procurement network have been charged with illegally shipping sophisticated microelectronics to Russia's military and intelligence agencies.
The FBI arrested the alleged ringleader, 46-year-old Alexander Fishenko, and seven others on October 3-4. They also executed search warrants at seven residences and business locations and seized assets from five bank accounts. The Department of Justice has stated that it believes three other suspects remain at-large and have already returned to Russia.
The charges read that Fishenko has run an elaborate scheme since 2008 which tricked customs agents into believing that his company - the Houston-based Arc Electronics, Inc. - manufactured and shipped routine products to Russia. Instead, the suspects provided Russia with "controlled, sensitive technologies" which can be used for radar and surveillance systems, weapons guidance systems, and detonation triggers.