Final bankruptcy procedures started against Baikalsk PPM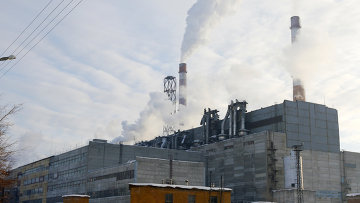 13:22 19/12/2012
IRKUTSK, December 19 - RAPSI. The Irkutsk Region Commercial Court has started final bankruptcy procedures against Baikalsk Pulp and Paper Mill (BPPM), giving creditors time until June 5, 2013 to file their claims, the courts representative told RIA Novosti.
The mill was placed into receivership in 2010, and its debt amounts to 2.8 billion rubles ($90.3 million); Baikalsk PPM's main creditors are Alfa-Bank and Basic Element subsidiaries. Previously, creditors decided to file for final bankruptcy procedures to be initiated against Baikalsk PPM; 61 percent of the creditors present at the hearing voted in favor of the decision, while 29.6 percent (mostly from Irkutskenergo) abstained.
At the hearing, the interim receiver said that Baikalsk PPM failed to settle all accounts with creditors during the receivership procedure; only the current debts were paid. Mistakes made when drafting the receivership plan, which was largely based on the management's incorrect data on the mills general technical condition, contributed to the difficulty in settling accounts with creditors.
The interim receiver said that after the final bankruptcy procedures had been initiated, the mill would continue to work. In addition, the bankruptcy will proceed according to the federal law On Bankruptcy, but will take into account the fact that the mill is Baikalsk's principal employer and mainstay.
Alfa-Bank previously announced its intention to re-assign the mill's debt to Vnesheconombank, however, this issue is still to be resolved. Alfa-Bank Group Chairman Pyotr Aven told journalists in October that the bank was waiting for the authorities to make a decision on the mill.