Former intelligence officer appeals sentence for attempted coup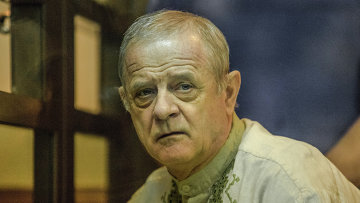 17:31 18/02/2013
MOSCOW, February 18 - RAPSI. Retired Main Intelligence Directorate colonel Vladimir Kvachkov has appealed his sentence for attempting to organize a coup, his attorney Oksana Mikhalkina told RAPSI on Monday.
On February 8, the Moscow City Court found Kvachkov guilty of organizing an armed coup and sentenced him to 13 years in prison and one year of custodial restraint. Another defendant, Alexander Kiselyov, was sentenced to 11 years in prison.
However, Kvachkov's defense claims that the law was broken during the criminal proceedings and the sentence is illegal. The appeal will be submitted to the Supreme Court, Mikhalkina said.
The appeal will be supplemented by additional arguments, she added. This will be done after the defense receives the protocol of the Moscow City Court's hearings.
Kvachkov is thought to have masterminded plans wherein he and a small group of followers would oust the government.
The former officer has denied the charges, claiming that they lack a legitimate basis. He said he has been accused of organizing recruits from his People's Liberation Front of Russia armed with crossbows to carry out a coup.
The charges were based on the testimony of a front member accused of extremism, he said.
Kvachkov was arrested and charged with organizing a coup one day after he was acquitted of charges related to the attempted assassination of former United Energy System head Anatoly Chubais.