Turkish nationals get 90 years for poisoning tourists with fake alcohol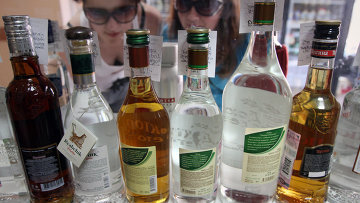 16:55 21/05/2013
ANKARA, May 21 (RAPSI) – A court in Turkey has sentenced four Turkish nationals found guilty of lethal poisoning of Russian tourists in 2011 to 90 years in prison.
More than 20 Russian tourists were hospitalized with severe alcohol poisoning in Bodrum in late May 2011 on their return from a sailing tour organized by a local company. Four of them died in Turkish hospitals and another died later in a Moscow hospital.
They were poisoned with methyl alcohol which was in a fake whiskey labeled Mr.Burdon.
The Turkish authorities arrested 11 suspects. The City of Mugla Prosecutor's office demanded life imprisonment for calculated murder. On May 20 the court handed down 90-year sentences to four defendants and sentenced three defendants to 7.5 years in prison.
First Deputy Minister of Culture and Tourism Ozgur Ozaslan said this was designed as a harsh warning for those who make and market counterfeit alcohol.
Ozaslan said the ministry and all other Turkish agencies concerned rallied to strengthen control over the production and marketing of alcohol the very first day after the tragedy. He added that they are working especially closely with Russia's Federal Agency for Tourism to ensure tourists' safety.