US court rejects Russian smuggler pilot's appeal against 20-year sentence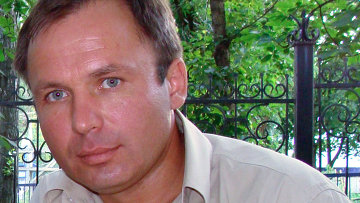 10:41 11/06/2013
NEW YORK, June 11 (RAPSI) - The US Court of Appeals for the Second Circuit in New York has rejected the appeal of Russian pilot Konstantin Yaroshenko, who was sentenced to 20 years in prison for drugs smuggling, RIA Novosti reported on Tuesday.
The court announced on Monday that it had considered the new arguments provided by the defense and ruled that they were unsubstantiated.
Yaroshenko and Nigerian Chigbo Peter Umeh were arrested in Liberia in an undercover operation in May 2010. Shortly after, both were flown to the United States. In April 2011, Yaroshenko was sentenced to 20 years in prison for colluding to smuggle cocaine into the United States. He was caught after replying to an advertisement posted by a group of DEA agents, who claimed that they were selling a cargo plane for $1.
Yaroshenko pleaded innocent during the trial. He said his poor English prevented him from understanding the nature of the deal. He claimed that he did want to buy a cargo plane, but did not plan to use it to transport drugs.
In mid May his defense lawyers forwarded their arguments to the appeals court. They insisted that the guilty verdict be overturned for lack of evidence and asked the court to consider new documents about Yaroshenko's torture in Liberia and illegal actions taken by US special services in Ukraine.
However, the court ruled that, in accordance with law, neither cruelty on the part of the police nor kidnapping by government agents can be considered sufficient grounds for appealing a verdict.
In regard to Yaroshenko's alleged torture in Liberia, the court stated that it cannot force a foreign state to comply with procedure when delivering defendants for extradition.
As for the allegations that the evidence was unclear, the court said the conspirators may not have agreed on the size of advance payment under the $4.5 million contract, but they did agree on the planned criminal actions and the overall price. This was enough to establish "implied assent" between conspirators and to prove their collusion over the criminal scheme in general, the appeals court concluded.