Family demands $1.2 mln from Russian Railways for teen's death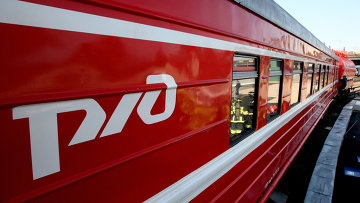 11:54 10/09/2013
MOSCOW, September 10 (RAPSI) - The family of Andrey Klishko, 15, who died after being electrocuted at a Lobnya railway station in the Moscow Region, is suing the Russian Railway monopoly for 40 million rubles ($1,2 million), attorney Igor Trunov, who represents the family in the case, told RAPSI Tuesday.
Trunov says that the demands are 10 million rubles ($300,000) compensation for each family member, for a total of 40 million, ($1,2 million) as well as coverage of burial costs. The lawsuit was filed with the Lobnya City Court.
Andrey Klishko died on October 2, 2012, when crossing the railroad tracks near the Lobnya station. The teen's way across the designated rail crosswalk was blocked by a freight train. Klishko decided to climb the tanks blocking the way, but when he reached the top, he accidentally touched a high voltage cable that powers the city commuter trains. He died instantly from the shock.
Trunov blames the teen's death on the failure of Russian Railways employees to adhere to work protocols. He says that the station lacks safe crossing places, an argument corroborated by witness testimonies.