Russia signs $29 billion Soviet debt forgiveness agreement with Cuba– report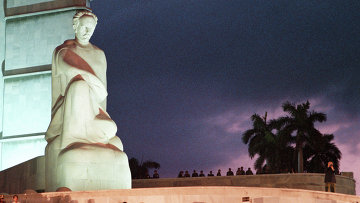 16:10 10/12/2013
MOSCOW, December 10 (RAPSI) - Russia has signed an agreement to forgive $29 billion of Cuba's debt to the Soviet Union, though the agreement still needs to be approved by the State Duma, Reuters reported Tuesday, citing Russian and European diplomatic sources.
According to the report, the agreement – signed in Moscow in October – would require Cuba to pay $3.2 billion over the course of 10 years, and Russia would forgive the remainder of Cuba's longstanding $32 billion debt.
Cuba defaulted on its Soviet debt in the 1980s, giving rise to a 20-year dispute, Reuters reported.
Citing Russian Industry and Trade Minister Denis Manturov, RIA Novosti reported in February that Russia and Cuba intended to sign such an agreement by the end of the year, with part of the debt to be written off and part to be restructured.
The report quoted Manturov as having said: "There was an accumulated debt of Soviet Union-granted loans, and now an agreement has been drafted, which does not yet enter into force but is initialed until all coordination procedures are conducted."