US lawyer takes legal steps over Malaysia Airlines disaster – report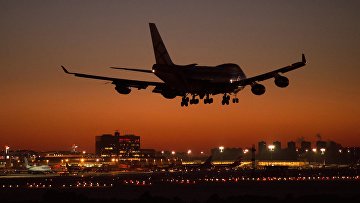 14:51 26/03/2014
MOSCOW, March 26 (RAPSI) - An attorney with a law firm specializing in global aviation law has asked an Illinois state judge to compel Malaysia Airlines and Boeing to turn over documents and information related to the presumed fatal conclusion of Malaysia Airlines Flight 370, CNN reported Tuesday.
The filing by attorney Monica Kelly of Ribbeck Law in Chicago is thought to be the first initiative toward US litigation in connection with the disaster.
CNN cited the firm as having stated its intention to wage a multi-million dollar suit against the airline and Boeing, the airplane's manufacturer.
The airplane's March 8 disappearance has prompted major international search efforts and has attracted media frenzy.
Based on an analysis of satellite data, Malaysian Prime Minister Najib Razak announced Monday that: "Flight MH370 ended in the southern Indian Ocean." The conclusion was based on a type of analysis that had never been used in an investigation such as this one before, according to the statement.
The Guardian reported that the last full automated contact between the airplane and satellites was received seven and a half hours after takeoff, over a remote area of the southern Indian Ocean. A partial signal was documented eight minutes later, at the approximate time the plane would have run out of fuel.
Still, according to The Guardian, no conclusive physical evidence has yet turned up in search efforts.