US prosecutors witheld evidence in Yaroshenko case - lawyer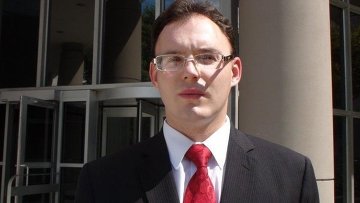 10:36 11/12/2014
MOSCOW, December 11 (RAPSI) – US prosecutors witheld evidence in the case against Konstantin Yaroshenko, a Russian pilot who had been convicted for conspiracy to smuggle cocaine into the United States and sentenced to 20 years in prison, RIA Novosti reported on Thursday, citing Yaroshenko's lawyer Alexei Tarasov.
He alleges that audio and video recordings made by an agent of the Drug Enforcement Agency (DEA) named "Santiago" were not presented during the trial.
Officers of US enforcement agencies who were involved in the undercover operation against Yaroshenko used unlawful tactics and provoked him when collecting evidence which was concealed, Tarasov says.
Nigerian Chigbo Peter Umeh who was arrested with Yaroshenko in Liberia and who is serving a 30-year prison term in the US told about it in his testimony, according to the lawyer.
Tarasov claims that Yaroshenko's verdict could be reviewed and overturned if prosecutors fail to stand their ground over the allegations that they concealed the evidence.
Prosecutors have already said that they are unable to provide the information about the recordings in question because "Santiago" is not a US citizen and he no longer works for the DEA, according to Tarasov. He said that he was surprised to hear that from the prosecutors.
Soon after his arrest in May 2010, Yaroshenko was extradited to the United States. A jury convicted him in April, although Yaroshenko denied all charges against him. He was sentenced in April 2011. Two other defendants in the case, Nathaniel French and Kudufia Mawuko, both Ghanaians, were acquitted by the jury.
In June 2013, the US Court of Appeals for the Second Circuit in New York turned down Yaroshenko's appeal against the sentence.