New materials in jailed Russian pilot Yaroshenko's case uncovered in US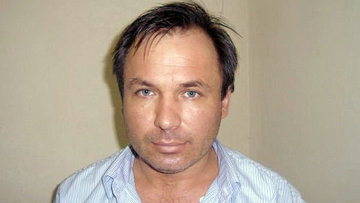 10:47 14/01/2015
MOSCOW, January 14 (RAPSI) – The defense team of Konstantin Yaroshenko, a Russian pilot who has been convicted for conspiracy to smuggle cocaine into the United States and sentenced to 20 years in prison, has informed the court of the existence of documents that could prove the pilot's innocence, TASS reported on Wednesday, citing lawyer Alexei Tarasov.
Tarasov said he had obtained and sent to the court a videotape showing that the US drug enforcement agent known as Santiago taped his conversations with Yaroshenko. The defense team claims that these materials were withheld from them. The state prosecutors argue that there are no such tapes.
According to the attorney, these tapes, had they been added to case materials, could have helped convince the jury to acquit Yaroshenko.
Konstantin Yaroshenko was arrested in Liberia on May 28, 2010 and flown to the United States soon afterwards. He was convicted on September 7, 2011.
The US Drug Enforcement Agency's undercover agents allegedly found evidence of Yaroshenko colluding to smuggle cocaine into the United States. Tarasov claims that these DEA agents used unlawful tactics and provoked his client when collecting evidence.
It was the first case when the US secret services detained a Russian national outside their national territory and secretly delivered him to the United States.