Ural's lawsuit against Sistema dismissed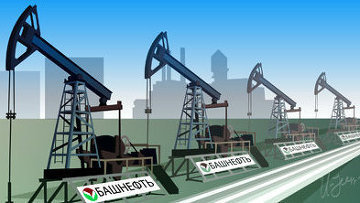 10:29 16/03/2015
MOSCOW, March 16 (RAPSI) - This Monday, the Commercial Court of Bashkortostan dismissed a lawsuit filed by the Ural charity fund against Sistema and Ural Invest on invalidating the Bashneft share sale transactions, according to a statement on the court's website.
The reasons for closing the case have not been made public. Under Russian law, a case may be closed due to a plaintiff withdrawing a claim or as a result of an out of court settlement.
The plaintiff demanded that the March 27, 2009 sale and purchase of Bashneft shares be ruled invalid. In 2009, Sistema bought a major stake in Bashneft from four companies. Ural Invest was one of the sellers. The three other sellers, Agidel Invest, Inzer Invest and Yuryuzan Invest later merged with Ural Invest which was owned by Ural Rakhimov's Ural charity fund.
Last October, the Moscow Commercial Court, under a Prosecutor General's lawsuit, claimed 71.6% of Bashneft shares on behalf of the federal government. The court ruled that the Bashkortostani officials privatized the fuel and energy divisions owned by Russia in breach of the law and without the involvement of the federal authorities.
Sistema agreed to comply with the court ruling and transferred the stock to the state, after which the company sued Ural Invest for damages from the loss of the purchased shares.
On February 16, the Moscow Commercial Court fully upheld the lawsuit and imposed damages of 70.7 billion rubles ($1.1 bln) on Ural Rakhimov's fund. The ruling has not been appealed yet.