Chinese man receives $80,000 payout for being bitten by panda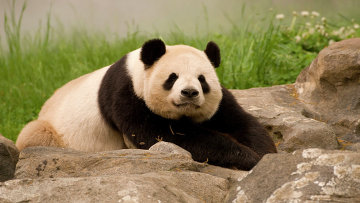 11:21 16/03/2015
MOSCOW, March 16 (RAPSI) – A Chinese man has won over $80,000 in compensation in a lawsuit filed against local officials after being bitten by a giant panda, RIA Novosti reports Monday, citing his lawyer, Wang Chaohui.
According to media reports, in March 2014 a giant panda wandered into Liziba village, in the northwestern province of Gansu, where local forestry officials chased it onto the man's land while trying to capture it.
The animal bit Guan Quanzhi in the leg and only released its grip when another villager covered its head with a coat. Guan was taken to a hospital and had a surgery that lasted seven hours.
Guan's son filed a lawsuit against the local forestry officials the Baishuijiang National Nature Reserve, where about a hundred pandas live. Following negotiations, the officials agreed to pay him 520,000 yuan ($83,000) compensation. Guan was satisfied, because the payment covered his hospital checks and possible future treatment.
The giant pandas mostly live in mountainous southwestern China. They are considered an endangered species because of a very low reproductive rate and pressure from factors such as habitat loss. Pandas are a major generator of tourist revenue in several parts of China, including Beijing.