Russian cargo vessel detained in India officially released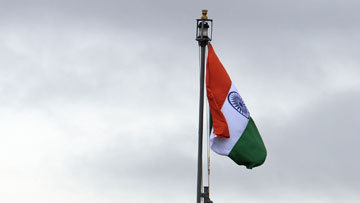 10:42 19/03/2015
MOSCOW, March 19 (RAPSI) - A court in India officially released the Russian ship Sevastopol that had been detained in Mumbai until after a bond was paid, RIA Novosti reports on Thursday citing Nikolai Sukhanov, Chairman of the Far Eastern Regional Organization of the Russian Sailors' Trade Union.
The Indian Coast Guard stopped the MV Sevastopol of the Vladivostok-based Gudzon Shipping Company as it was leaving the port of Mumbai in mid-February. The captain said the ship has since been anchored in neutral waters 14 miles off the coast of Mumbai.
Indian authorities cited a Madras High Court warrant that ordered the seizure of the vessel and its cargo becauseof a commercial dispute between its Russian owner and the Indian counterparty.
The Indian company that sued the ship's owner withdrew its claim after the Russian side paid the bond.
Sukhanov reported that the ship was officially released as soon as the fine was transferred into the court's account. Currently, the vessel is anchored at the unloading dock at the Mumbai port.
On Thursday, an inspector from the International Transport Workers' Federation will visit the ship in order to settle the issue with crew salary delays, he added. According to the sailors' trade union, the crew has not been paid for two months. If the ship's owner does not proceed with the payments, the vessel may again have difficulties departing.
"Currently, according to the Maritime Labour Convention, the non-payment of salaries is a serious violation and grounds for detaining the vessel. The ship owner is aware of this and, I hope, will find 3 million rubles ($50,400) to pay the crew," Sukhanov said.
According to Sukhanov, the Indian court had required a bond of $200,000 for the vessel's release. The captain attempted to sail away upon learning about the court ruling but the Indian Coast Guard stopped the vessel 11 hours later and forced it to return to the port.