VTB files $52 million lawsuit against Mechel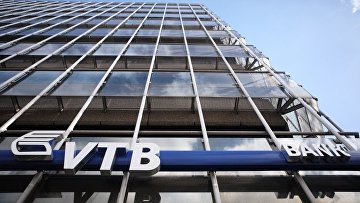 12:38 28/04/2015
MOSCOW, April 28 (RAPSI) – VTB Bank has filed a 2.66 billion rubles ($51.7 million) lawsuit against indebted OAO Mechel, a Russia-based integrated mining and steel corporation, RIA Novosti reported on Tuesday, citing the bank's press service.
VTB said they continued debt settlement negotiations with Mechel, which has started paying overdue interest but has yet to pay the whole sum it owes the bank. The court proceedings will continue in accordance with legislation until the debtor repays all of its debts, the bank said.
Mechel has confirmed that it was negotiating its debts with its creditors. "We are negotiating debt restructuring with the banks and hope to complete these talks soon," Director General Oleg Korzhov said, as cited by Mechel's press service.
On April 9, the Moscow Commercial Court ordered Mechel to pay about 50.2 billion rubles ($955 million) to VTB Bank under a loan agreement signed on December 27, 2010. VTB Bank filed a suit after Mechel defaulted on its loan obligations last March. The court ruled in favor of VTB and rejected Mechel's counterclaim to change the terms of the agreement with regard to early payment.
Mechel has multi-billion-ruble debts. Sberbank, VTB Bank and Gazprombank are among its major creditors. It has been negotiating debt restructuring for some time, so far unsuccessfully.
State-run Sberbank brought six suits against Mechel companies in October 2014.