Alleged Russian spy sued by landlords for ruined apartment – report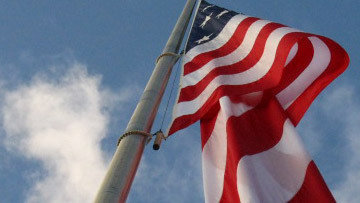 12:04 24/06/2015
MOSCOW, June 24 (RAPSI) – Evgeny Buryakov, Russian national detained in the United States for alleged espionage on behalf of Russian secret service, was sued by his former landowners for alleged theft of their property and damage made to the apartment, New York Post has reported.
Bacchus family who were the owners of Buryakov's flat, have also sued Vnesheconombank where Buryakov used to work and the Russian Federation. Family believes that defendants helped Buryakov's family to empty the flat. Buryakov's family has allegedly stolen furniture from the apartment as well as "wooden toys" that belonged to Bacchus 11-year-old child.
According to the lawsuit, "the breach of the house lease involved a failure to pay the monthly rent as well as causing serious and permanent damage to the house, which was far in excess of normal wear and tear".
Buryakov, 39, who worked in the Manhattan office of a Russian bank, was arrested in the Bronx.
The two other Russians, Igor Sporyshev and Victor Podobnyy, who are implicated in the case have left the United States. Buryakov's family left the United States as well.
US prosecutors claim that the three men worked for Russia's foreign intelligence agency, known as the SVR.
Buryakov, Sporyshev and Podobnyy, were asked to gather intelligence on potential US sanctions against Russian banks and the United States' efforts to develop alternative energy resources, The US Justice Department said in a statement released in January.
The DOJ statement also said that Russian diplomats had been monitored by the FBI since 2012 and through 2014, and the gathered evidence leaves little doubt about the nature of their activities, as they openly discussed working for Russian intelligence.
Buryakov pleaded not guilty.
If convicted he faces up to 15 years in prison.