Crimean gang leader sentenced to 15 years in prison for killing 29 people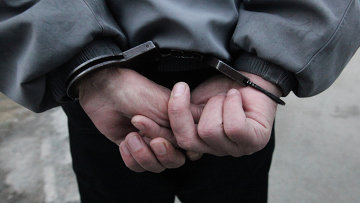 16:40 07/07/2015
MOSCOW, July 7 (RAPSI) – Andrei Laptev, the leader of a criminal group that operated in Kerch, Crimea between 1994 and 2005, has been sentenced to 15 years in prison for 29 murders and 12 attempted murders, Russia's Investigative Committee announced on Tuesday.
Laptev was detained in December 2014 on charges of organized crime, murder and attempted murder. According to investigators, he has committed over 40 serious and very serious crimes.
In January 1998, Laptev masterminded the murder of Deputy Prime Minister of Crimea Alexander Safontsev. It was previously reported that a former officer of the Ukrainian Security Service (SBU) was arrested for complicity in the case.
Alexander Safontsev was killed in February 1998 in an explosion at the entrance to the Tavria Hotel in Simferopol where he was living with his family.
Laptev also masterminded several kidnappings, extortions and explosions, mostly in an attempt to assume control of various companies.