Russian court sentences Estonian national Kohver to 15 years for espionage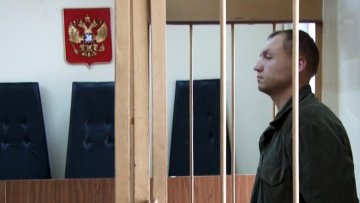 11:02 19/08/2015
MOSCOW, August 19 (RAPSI) - The Pskov Regional Court on Wednesday sentenced Eston Kohver, Estonian security officer, to 15 years in a high-security prison for espionage, RIA Novosti reported from the courtroom.
Kohver has been also fined 100,000 rubles ($1,500) for illegal crossing of the Russian border.
Kohver was found guilty of espionage, illicit trafficking and carrying a weapon as well as illegal border crossing.
A prosecutor earlier asked the court to sentence Kohver to 16 years in jail.
Kohver was detained on September 5, 2014, in the Pskov Region. He had a Taurus handgun, ammunition, 5,000 euros and special equipment to carry out covert recording, according to the Federal Security Service (FSB).
Kohver was allegedly involved in an operation of the Estonian Interior Ministry's security police. If convicted he faces up to twenty years in prison.
Estonian authorities claim that Kohver was abducted while conducting cross-border investigation.