Police to request arrest warrant for "god Kuzya" cult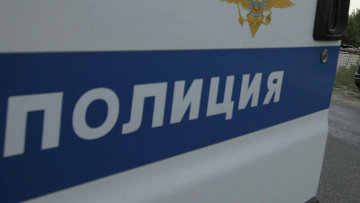 11:40 11/09/2015
MOSCOW, September 11 (RAPSI) – The Moscow police will request a warrant for the arrest of the self-styled "god Kuzya," the leader of a notorious radical cult accused of torturing members of his group, most of them women, RIA Novosti reported on Friday, citing Moscow police spokesperson Andrei Galiakberov.
On Thursday, the police opened an investigation into the activities of "god Kuzya" on suspicion of fraud.
"Following an interview held as part of an investigation into a fraud case yesterday, an officer from the Interior Ministry department for Moscow's Central Administrative Area detained the suspect under Article 91 of the Code of Criminal Procedure. Today, he will file a motion with the Tagansky District Court to hold him under arrest for two months," Galiakberov said.
The Moscow police have detained "god Kuzya" and his assistants and confiscated about 43 million rubles and over $100,000, as well as related literature and exotic animals that were kept in an improper environment.
"God Kuzya" is Andrei Popov, aged 38, a visually impaired man, and a man with multiple religious personas. He has previously called himself "Archbishop Roman," and has claimed to be the reincarnation of Jesus Christ, Russian saint and spiritual leader Sergius of Radonezh, 19th century Russian occultist Helena Blavatsky, and the Archangel Gabriel.
Last May, police searched two apartments connected with the cult, finding 240 million rubles and $150,000 respectively, as well as child pornography.