Potanin's ex-wife ordered to pay $382,000 more to Eco Invest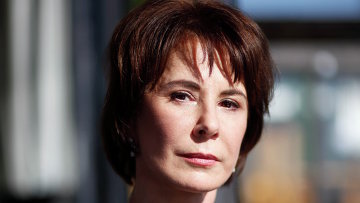 15:08 13/11/2015
MOSCOW, November 13 (RAPSI) – Moscow's Presnensky District Court has ordered Natalia Potanina, the ex-wife of billionaire Vladimir Potanin, to pay another 25 million rubles ($382,000) to Eco Invest company, according to Potanina's press office.
Earlier, the court ruled in favor of the company and ordered Potanina to pay Eco Invest 78 million rubles ($1.3 mln) in damages for its failure to sell a house in the village of Nemchinovo, Moscow Region.
The hearings on the suit were suspended in September 2014 after Potanina filed a claim with Moscow's Tverskoy District Court seeking to nullify the sales agreement. However, the court ruled in favor of Eco Invest, a company controlled by Vladimir Potanin. Potanina has appealed the ruling.
The businessman was granted a divorce from his wife in February 2014.
In late April 2015, Natalia Potanina filed a lawsuit for ownership of 50 percent of her ex-husband's stake in Norilsk Nickel and half of Interros International, which holds their other assets.
Under the Russian Family Code, the property acquired during a marriage is considered community property and therefore should be divided into equal parts in a divorce.