Alfa Bank asks court not to review its lawsuit against Transaero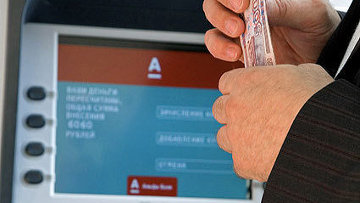 10:36 25/11/2015
MOSCOW, November 24 (RAPSI) – Alfa Bank, one of Russia's largest private banks, asked the Commercial Court of St. Petersburg and the Leningrad region not to review bank's bankruptcy lawsuit against indebted Transaero airline, RIA Novosti reported on Wednesday.
The petition reached the court on November 24 and was not reviewed yet. Alfa Bank's lawsuit reached the court on October 19, one minute later than a similar lawsuit against Transaero by Sberbank. Therefore Sberbank's lawsuit is first to be reviewed as it is the one to open the bankruptcy case against Transaero.
The validity of the Sberbank's lawsuit in which the bank asks to initiate monitoring procedures against indebted Transaero will be reviewed by the court later on Wednesday.
Transaero found itself unable to pay its debts estimating 250 bln rubles ($4 bln). Government-approved plan of transferring 75% of company's shares to Aeroflot failed. Its problems resulted in a large number of flight cancels and delays.
Several companies such as Aeroflot, Russian Regional Development Bank, RN-Aero (Rosneft subsidiary) filed lawsuits against Transaero demanding payment of debts. In October Sberbank and Alfa Bank filed bankruptcy petitions against the troubled airline.