Russian ministry appeals ruling in $16 mln dispute with Crocus Group affiliate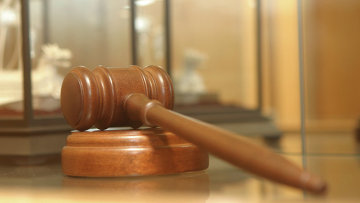 16:21 17/12/2015
MOSCOW, December 17 (RAPSI) – The Financial Ministry has filed an appeal with the Supreme Court challenging the lower court's ruling to collect about 1.1 billion rubles ($16 million) from several Russian ministries in favor of Crocus International of businessman Aras Agalarov's Crocus Group, according to court records.
In April, the Moscow Commercial Court granted the lawsuit filed by Crocus International. The Ninth Commercial Court of Appeals upheld the ruling in July. The Ministry for Development of Russian Far East and the Finance Ministry as co-defendant filed cassational appeals against these judicial acts. In November, the Moscow District Commercial Court upheld the ruling.
The group initiated proceedings in April 2014. The trial was suspended in August to assess its spending under the project. After the examination the case was reopened.Taking into account the audit results, Crocus Group has reduced its payment request from 1.4 billion rubles ($28 million) to approximately 1.1 billion rubles ($16 million), including 892.6 million rubles ($13 million) for the facilities it built and 199.6 million rubles ($2.8 million) in interest on borrowed funds.
Crocus Group is a leading Russian developer and the general contractor for the Far Eastern Federal University project on Russky Island. Overall, it has built over 4 million square meters of buildings, including the Crocus City Mall, the international exhibition center Crocus Expo, and Crocus City Hall, a unique multifunctional music venue.