Russian art foundation sued after it declared $800K painting fake – report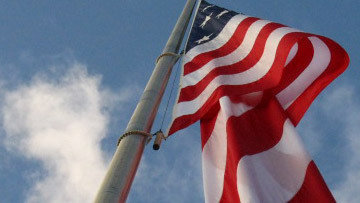 11:05 21/12/2015
MOSCOW, December 21 (RAPSI) – A court in Manhattan has registered a lawsuit filed by California man against Russian art foundation that declared one of his paintings fake, therefore preventing him from selling the painting for $800,000, New York Post has reported.
According to New York Post, Richard Fisher, an owner of the oil painting "Still Life with Grinder" by Russian artist Konchalovsky, is suing the Petr Konchalovsky Foundation, an organization that declared the painting he owns inauthentic.Fisher bought the painting from Sotheby's, a corporation dealing in art pieces, in 1991. At a time Sotheby's declared the painting an authentic work by Konchalovsky.
Fisher tried to sell the painting back to Sotheby's in 2012 for a price of $800,000, but an organization refused to proceed with the sale and offered to compensate Fisher with $5,922 – a sum he originally paid for the painting, New York Post has reported. Fisher connects this loss with a claim made by Russian art foundation.
Fisher believes that Petr Konchalovsky Foundation did not examine the work because it related on photos instead. California resident demands $800,000 of the lost profit from the Russian foundation.