Ex-president of Antalbank detained on suspicion of large-scale embezzlement – report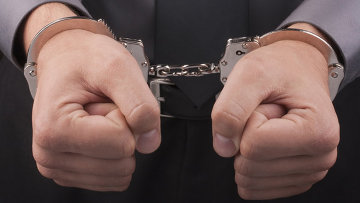 10:52 04/02/2016
MOSCOW, February 4 (RAPSI) – Former president of Antalbank, Magomed Muhiyev has been detained on suspicion of his involvement in embezzlement of 30 million rubles ($400,000), Kommersant newspaper reported on Thursday.
According to newspaper, Muhiyev was arrested by the employees of the Interior Ministry's Economic Security and Anti-Corruption Department when he was trying to leave Russia. A court ruled to detain Muhiyev for two months; he is facing large-scale fraud charges.
Investigation into the case began in December when representatives of the Russian Central Bank told the Interior Ministry about massive embezzlement of funds. According to the Central Bank, unofficial group of banks was allegedly working together in order to embezzle funds. This group allegedly involved Antalbank, Lada-Credit, Greenfieldbank, Doris-bank, Sodruzhestvo bank, Mezhregionbank, Regional bank of savings, NST-bank, Maximum bank.
Top-managers of some banks are actively helping the investigation in this case.