Moscow court refuses to suspend manager of Mostovik's branch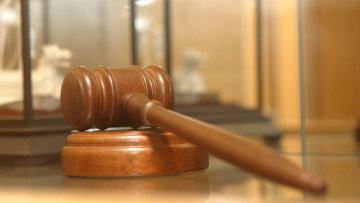 10:56 24/03/2016
MOSCOW, March 24 (RAPSI) – The Moscow Commercial Court has dismissed a motion filed by Vnesheconombank asking to suspend Oleg Kiselyov from the duties of temporary manager of "Mostovik Development," the court ruling reads.
The reasoning behind this decision has not been specified.
In December 2015, the court granted the motion by Vnesheconombank and included debt of "Mostovik Development" to the bank, estimating 2,3 billion rubles ($32,8 mln) in the list of creditors.
On October 12, 2015 the court set a monitoring procedure in the "Mostovik Development", Kiselyov was appointed as a temporary manager of the company. An application for the company's bankruptcy will be reviewed on April 15, 2016.
"Mostovik Development" is a daughter structure of the "Mostovik" company. This particular branch is responsible for marketing at the real estate market, project developments and assistance in attracting financial resources to the projects.
On June 2, 2015 "Mostovik" was declared bankrupt by the Omsk Commercial Court. This company was responsible for designing and construction of the buildings for Winter Olympic Games at Sochi.