Japan court upholds sentence against two Russian nationals for drug smuggling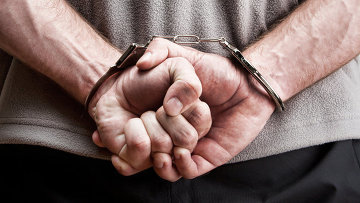 11:42 24/03/2016
MOSCOW, March 24 (RAPSI) – The Sapporo High Court in Japan has upheld the sentence handed down to two Russian nationals for drug trafficking, RIA Novosti reported on Thursday citing Valery Kaminsky, Third Secretary of Russia's Consulate General in Sapporo.
In December, the Sapporo District Court sentenced Roman Andryushchenko and Sergei Titov to 11.5 and 12 years in prison respectively and fined them 5 million yen ($45,000).
Andryushchenko and Titov have filed an appeal against the judgment, however, the higher court found the sentence proven and valid, the diplomat said.
Two Russian nationals have been arrested on suspicion of smuggling about 30 kilos of drugs which cost 1.8 billion yen ($ 16 million) at the black market. They pleaded not guilty.
Andryushchenko and Titov have two weeks after the Sapporo court's decision to file an appeal with the Supreme Court of Japan.