Russian regional ex-minister gets 5 years in prison for corruption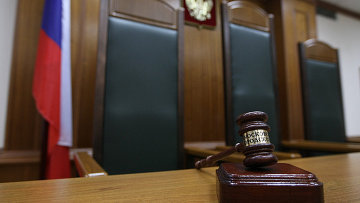 16:35 28/03/2016
MOSCOW, March 28 (RAPSI) – A court in Chelyabinsk has sentenced former Minister for Physical Culture, Sports and Tourism of the Chelyabinsk region Yuri Serebrennikov to 5 years in prison for taking over 35 million rubles ($511,400) in bribes, RAPSI learnt in Russia's Investigative Committee on Monday.
Serebrennikov was also fined 150 million rubles ($2.2 million) and deprived of his title "Honored Worker of Physical Culture and Sports of Russia".
According to court records, between 2011 and 2013, Serebrennikov received a 2.8 million ruble ($41,000) bribe from a director of the handball club "Sungul" and a 27.7 million ruble ($405,000) bribe from a director of the hockey club "Fakel" through an intermediary for including the clubs in the list of sports teams entitled to receive financing from the regional budget and for signing contracts on grants for the teams.
From 2012 to 2013, he got a bribe worth 3.7 million rubles ($54,000) from a director of the basketball club «Slavyanka» and a 800,000 ruble ($11,700) bribe from the sports department head of Ozersk, a closed town in the Chelyabinsk region, a coach for the American football club "Ural Scouts".