Russian Finance Ministry appeals recovery of $3.2 mln in favor of Transaero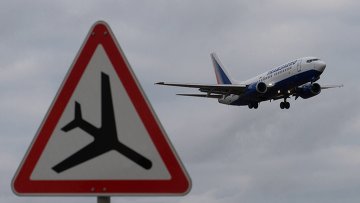 15:13 29/03/2016
MOSCOW, March 29 (RAPSI) – Russia's Finance Ministry filed an appeal against a court order to pay Transaero airline over 215 million rubles ($3.2 million) in the dispute over insurance payments, according to the Moscow Commercial Court's records.
In February, the Moscow Commercial Court granted a lawsuit filed by Transaero. The air carrier demanded to retrieve the excess payments it made to the Pension Fund under a law of November 2001 on the additional social protection of civil crew members.
The third party in this lawsuit is Russia's Pension Fund's department in St. Petersburg and the Leningrad Region.
The amendments to the law made in December 2010 cancelled the upper ceiling on the revenue base for the assessment of insurance premiums and increased premiums from January 1, 2010. As a result, the companies that already paid insurance premiums for 2010 had to make additional payments to the Pension Fund.
In 2013, the Constitutional Court ruled that the above amendments contradicted the Constitution in that they were applied retroactively, thereby affecting the air carriers' financial position.
Following that, several airlines demanded the return of overpayments they made for 2010. On April 28, 2015, the Supreme Court upheld the lower courts' decisions under which the Finance Ministry was to pay about 158 million rubles ($2.3 million) to UTair. In early June, S7 Airlines sued the ministry for about 157 million rubles. Aeroflot has filed a lawsuit seeking over 374 million rubles ($5.5 million) in compensation from Russia's Finance Ministry.
Transaero found itself unable to pay its debts estimating 250 billion rubles ($3.7 billion). Government-approved plan of transferring 75% of company's shares to Aeroflot failed. Its problems resulted in a large number of flight cancels and delays.
In October 2015, Sberbank and Alfa Bank filed bankruptcy petitions against the troubled airline. The Commercial Court of St. Petersburg and Leningrad region initiated a bankruptcy procedure against Transaero on December 16.