British company challenges Lumenpro brand registration in Russia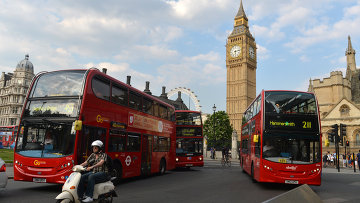 19:28 23/06/2016
MOSCOW, June 23 (RAPSI) – UK Worldwide Business Network Limited has lodged a claim with the Russia's Intellectual Property Court (IPC) seeking to declare unlawful the registration of Lumenpro trademark in the name of a Russian businessperson, according the court records made available on Thursday show.
The applicant asks the court to rule the decision the Russian patent agency Rospatent took on 16 March, which dismissed a petition of the UK company challenging that Alexander Shutov, a private entrepreneur, was granted legal protection of the trademark in question.
The court is to examine the British company's application on July 13.
According to the applicant, the contested trademark is confusingly similar to the trademarks of lighting devices registered in the name of the UK firm. Shutov, in turn, insists that the trademarks have nothing in common as concerns their general design or components.
Rospatent has dismissed the complaint of the British company challenging the registration of the brand ruling that the compared trademarks create different general visual impression with no common associations and therefore bear no resemblance.