Navalny to be questioned in case against Russian nationalist Potkin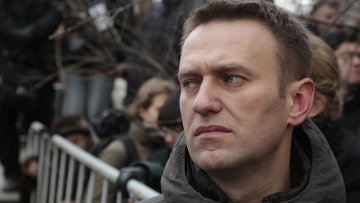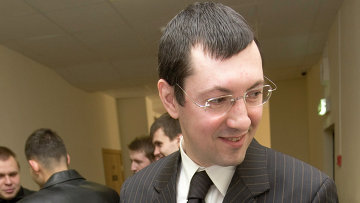 16:46 13/07/2016
MOSCOW, July 13 (RAPSI) – Moscow's Meshchansky District Court will question opposition politician Alexei Navalny in the case against Russian nationalist Alexander Potkin, also known as Alexander Belov, who stands charged with embezzlement in Kazakh BTA Bank and organization of an extremist movement, on July 14, RIA Novosti reported on Wednesday.
According to Potkin's lawyer Ivan Mironov, Navalny will be examined as a witness for defense. He will be questioned about cooperation with Kazakh opposition figures because "he had contacts with them along with Potkin," the agency quoted Mironov as having said.
According to investigators, Mukhtar Ablyazov, former chairman of the bank, who wanted to destabilize the constitutional order in Kazakhstan, asked Potkin to help him with organizing an extremist group. Potkin allegedly agreed and used funds embezzled from BTA Bank to spread the nationalist ideology in Kazakhstan.
Belov was arrested on October 15, 2014 at the Hotel Intourist Kolomenskoe in Moscow on charges related to the embezzlement of $5 billion from BTA Bank. At the time of the arrest, Belov allegedly had documents on him that effectively tied him to the embezzlement.
Investigators believe that Belov (Potkin) was a mastermind in a money laundering operation in 2012-2014. He was also suspected of involvement in laundering money that was embezzled from BTA Bank by its former chairman Mukhtar Ablyazov.
Ablyazov, who allegedly defrauded BTA Bank of more than $6 billion, left Kazakhstan for the UK, where he was granted political asylum in 2011. However, he remained a fugitive from justice since February 2012.
Ablyazov's whereabouts remained unknown until he was detained on July 31, 2015 near Cannes, France. Kazakhstan, Russia, and Ukraine are all seeking his extradition.
In October 2015, French authorities approved Ablyazov's extradition to Russia.