Ex-CEO charged with $15 mln embezzlement to stay in detention - court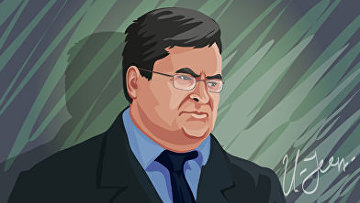 11:30 28/07/2016
MOSCOW, July 28 (RAPSI) – A court in Vladivostok has extended the detention of Andrei Poplavsky, the former CEO of a state organization established to oversee the implementation of a presidential decree on the construction of the Primorye Oceanarium, who stands charged with embezzling over one billion rubles ($15.3 million), RIA Novosti reports on Thursday.
"The court has extended the detention of Poplavsky until November," – a court representative told the agency.
According to a representative of the regional Prosecutor's Office, the defense asked the court to change the pretrial restrictions from detention to a house arrest, whereas the prosecution insisted to extend detention until November.
Poplavsky served as a director at the Direction on construction management in the Far Eastern Federal District, which was established in 2005.
Initially, the Primorye Oceanarium was planned to open at the beginning of the APEC 2012 summit in Vladivostok, but the commissioning date was postponed several times.
On March 21, Oleg Shishov, the former CEO of Mostovik construction company, was sentenced to three years in prison for complicity in embezzlement at the Primorye Oceanarium.
Shishov, whose company was involved in the construction of facilities for the Sochi 2014 Winter Games, agreed to cooperate with prosecutors and testified against Poplavsky.