Vnukovo Airport Ex-Customs Chief arrested in absentia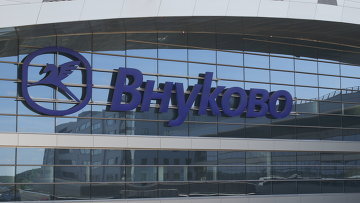 14:56 24/01/2017
MOSCOW, January 24 (RAPSI, Lyudmila Klenko) – Moscow's Meshchansky District Court has issued an arrest warrant in absentia for former Vnukovo Airport Customs Chief, General Yury Shebunyayev, who stands charged with smuggling, the court's spokesperson Julia Bocharova told RAPSI on Tuesday.
Earlier, Shebunyayev was put on the international wanted list.
According to investigators, acting Deputy Head of the airport's customs Roman Kurzenkov has organized smuggling of goods from Turkey held for sale through Vnukovo customs.
Several Vnukovo employees were arrested. Deputy chief of the airport's customs post Vyacheslav Latskikh was detained. Head of the airport's customs department Mikhail Fast, Chief State Customs Inspector of Vnukovo Igor Kudryashov and Ex-Deputy Chief of a special customs procedure department Alexey Plitin were put under house arrest. Fast and Kudryashov pleaded guilty. Plitin denied his guilt.
Kurzenkov escaped from investigators and was put in the wanted list.