London traders convicted of defrauding Russian bank of £141 mln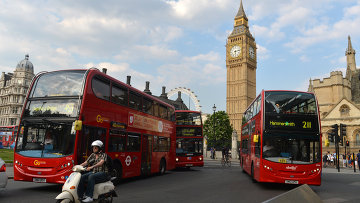 12:56 26/01/2017
MOSCOW, January 26 (RAPSI) – The Southwark Crown Court in London has found two City traders guilty of conspiring to defraud Russian-owned Otkritie Securities Ltd (OSL) of more than £141million, press-release at the Crown Prosecution Service's website reads on Thursday.
According to the Prosecution Service, Georgy Urumov and Vladimir Gersamia were convicted of multiple fraud offences of complex nature.
The court found out that the first instance of this fraud was carried out in 2011 when Urumov started working for OSL. He convinced the company to pay him around £20 million under the false impression that money would be distributed to other people. Later, Urumov and Gersamia were responsible for several further frauds while trading certain financial products.
Gersamia, an employee of investment management company Threadneedle Asset Management, helped Urumov with covering tracks and laundering illegal gains. Two men could accumulate around £121million from their criminal activity.
The prosecutor in the case noted that "the assistance of both Otkritie Securities Limited and Threadneedle Asset Management in providing evidence to the police was crucial and this complex prosecution could not have gone ahead without their support."
The court will announce sentences for both men on January 27.