Prosecutor seeks 14 years in prison for Russian ex-senator charged with corruption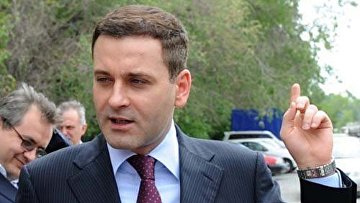 11:51 16/05/2017
MOSCOW, May 16 (RAPSI, Lyudmila Klenko) – Prosecutor has asked the Ozersk City Court in the Chelyabinsk Region to sentence former member of the Federation Council Konstantin Tsybko charged with taking bribes to 14 years in high-security prison, the court's spokesperson Natalya Karpova told RAPSI on Tuesday.
The court was also asked to fine Tsybko 500 million rubles ($8.9 million). Additionally, prosecutor demanded to debar ex-senator from holding offices in state bodies and local governments for 3 years, Karpova added.
According to the court's representative, the prosecutor also sought to forfeit Tsybko's assets obtained by criminal means.
Investigators claim that Tsybko being a member of the Federation Council used his authority and role weight for appointment of his acquaintance to a post of the head of the Ozersk City District in the Chelyabinsk Region. He allegedly received about 17.5 million rubles ($311,000) for it.
Moreover, between February and April 2011, he received 10 million rubles ($178,000) in bribes from a businessman for protection. Tsybko repeatedly addressed the regional officials requests to realize different construction projects through firms controlled by the businessman, according to investigation.