Moscow court dismisses lawsuit against Google over links removal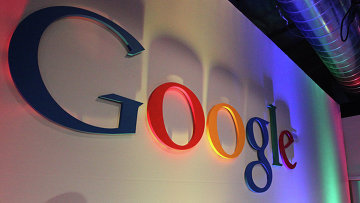 12:55 22/06/2017
MOSCOW, June 22 (RAPSI) – The Commercial Court of Moscow has dismissed a motion, filed by SOVA Center for Information and Analysis against Google, seeking the recovery of links removed from search results under the law on information protection, the center's statement reads on Thursday.
SOVA plans to appeal the ruling.
On August 22, the court returned the SOVA's lawsuit against Google citing certain violations of the required complaint procedure on the part of the NGO as concerned the settlement of its dispute with the defending party. Earlier, it was reported that RosKomSvoboda NGO had filed an application against Google on SOVA's behalf.
According to SOVA, in March and April 2016 Google officially informed the Center that the search engine had to delete links to information from its website connected with news dated by 2006, 2008 and 2010.
The applicant claims that Google's actions curtails the organization's right to freedom of information. The Center claims that articles removed from the search contained brief information about xenophobic crimes and crimes against human dignity and as such had high social value. It also noted that information was distributed legally and that no one asked the center to remove it.
The SOVA Center is engaged in information and research activities in the realm of problems related to nationalism and xenophobia; social and religious relations; political radicalism; development of liberal values; and human rights protection in Russia.