Parental rights deprivation proposed for children's involvement in banned organizations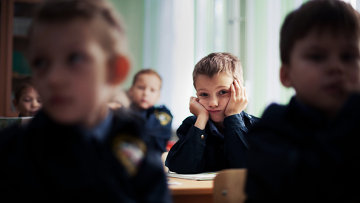 13:52 17/10/2017
MOSCOW, October 17 (RAPSI) – The Supreme Court has proposed termination of parental rights for involvement of children into activities of public or religious organizations prohibited in Russia, according to the draft resolution of the court's Plenum.
The Russian Family Code envisages deprivation of parental rights for neglect of children, abuse of rights, cruelty to minors, alcohol and drug addiction, intended crime against family members' life and health.
The Supreme Court in its draft decree suggested to consider involvement of children in banned organizations as abuse of parental rights. Termination of parental rights may be admissible if it seems to be impossible to protect children's rights and interests in any other way, the document reads.
Currently, abuse of parental rights includes obstruction to children's education and their involvement in antisocial activities such as prostitution, theft, begging, alcohol and drug use.