Former head of DS-Bank arrested in $10 million embezzlement case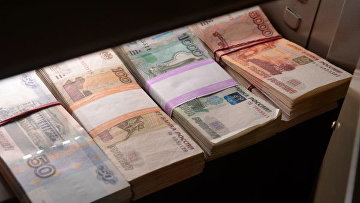 10:59 11/12/2017
MOSCOW, December 11 (RAPSI) – Former head of Russia's DS-Bank Fyodor Tsyrulnik, who had been put on the international wanted list on charges of embezzling 585 million rubles (nearly $10 million), was arrested after voluntarily returning to Russia, the Investigative Committee's press-service stated on Monday.
According to investigators, in April 2016, members of an organized criminal group consisting of DS-Bank's top managers and employees, being aware of banking violations and imminent revocation of the bank's license, transferred 585 million rubles to sham companies. This sum constituted the entirety of the bank's correspondent account.
Shortly before this move alleged criminals cancelled processing of client-oriented banking operations under the pretense of experiencing technical difficulties, investigators added, noting that the bank's servers were damaged while all documents and registries were transported away from the office.
DS-Bank's license was revoked in May 2016, and investigators believe that Tsyrulnik resided in Republic of Mauritius since then. Other defendants in the case are chairman of the bank's board Igor Sinyukhin, head of the credit department Alexander Vdovin, the board's member Viktor Averin and unemployed persons, Vitaly Vergizov and Andrey Kuznetsov.