Russian court rules businessman Telman Islmailov owes $155.9 million to offshore company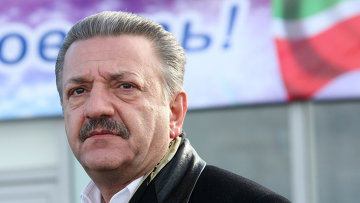 15:59 07/02/2018
MOSCOW, February 7 (RAPSI) – The Moscow Regional Commercial Court has granted a motion of offshore company Cesaria Ltd. seeking to include 8.9 billion rubles (about $155.9 million) debt owed to it by businessman Telman Ismailov into the list of his creditors' demands, the court documents read on Wednesday.
In March of 2017, Ismailov was declared bankrupt. In December of 2017, the businessman was charged in absentia with murder and illegal arms trafficking. He was also put on the international wanted list.
According to investigators, Ismailov organized the murder of businessman Vladimir Savkin and founder of Lublino-Motors auto service centre Yury Brylev in May 2016. In preparing the crime Ismailov, investigators believe, was assisted by his brothers Rafik and Vagif Ismailovs, whereas the murder was allegedly committed by Mekhman Kerimov, who pleaded guilty. Rafik Ismailov and Kerimov were placed in detention, Telman and Vagif Ismailovs were arrested in absentia by a court decision.
The businessman could face life imprisonment if convicted.
Telman Ismailov, who controls AST Group, is one of Russia's richest men. In 2009, he clashed with law enforcement authorities over the Cherkizovsky outdoor market, which evolved from a mere flea market into an industrial-scale distribution hub for Chinese imports during the oil boom. The market was closed after sanitary authorities found major violations.