Rosneft seeks to lift seizure of AFK Sistema assets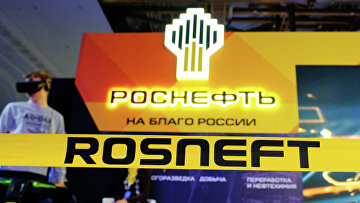 16:43 16/02/2018
MOSCOW, February 16 (RAPSI) - Rosneft has filed motions seeking to lift the seizure of assets of AFK Sistema imposed as part of two oil corporation's lawsuits, according to the records of Bashkiria's Commercial Court.
According to the press service of Rosneft, the corporation demands to remove an attachment of certain assets of AFK Sistema as stipulated in the amicable agreement between the companies.
The petitions will be considered on February 19.
The Commercial Court of the Republic of Bashkortostan approved an amicable agreement in a 170.6-billion-ruble dispute (about $2.9 billion) between AFK Sistema, Sistema-Invest, and Rosneft oil corporation in late December 2017.
Earlier, the press service of Rosneft said that AFK Sistema and Sistema-Invest would pay it 100 billion rubles ($1.7 billion) in damages.
According to the settlement, the parties undertake to renounce recriminatory claims after repayment of the said amount.
In December, the Eighteen Commercial Court of Appeals dismissed an appeal lodged by Sistema against recovery of funds in favor of Rosneft. The corporation has appealed a ruling issued by the Commercial Court of the Republic of Bashkortostan in late August. The court granted a lawsuit filed by Rosneft demanding 170.6 billion rubles (about $2.9 billion) in part. Sistema regarded the ruling as unlawful and unreasonable.
Press service of Rosneft said previously that the lawsuit was connected with alleged siphoning of assets. Actions of AFK Sistema allegedly led to decrease of assets at this sum.
On June 23, 2017, the Commercial Court of the Republic of Bashkortostan seized 31.76% of MTS mobile operator's shares owned by AFK Sistema and its subsidiary Sistema-Invest as well as 100% of Medsi Group's shares and 90.47% of Bashkir Power Grid Company's (BESK) as part of the lawsuit filed by Rosneft, Bashneft and Republic of Bashkiria.
Initially, Rosneft sought to collect 106.6 billion ($1.8 billion) in damages from AFK Sistema and its subsidiaries. Later, the oil giant increased its claim to 170.6 billion. The plaintiff revised the claim damage upwards taking into account currency fluctuations, according to a company's representative.